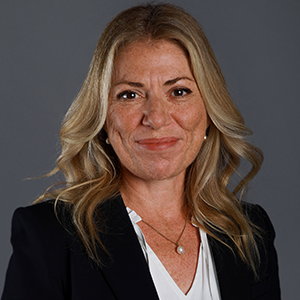 Clare Laycock
SVP Planning & Insights/Head of Entertainment
Clare Laycock is SVP Planning & Insights and Head of Entertainment at Discovery in the UK. She has a dual role; firstly overseeing the Programme Planning and Consumer Insights team across Discovery's portfolio of linear channels and non-linear products; and secondly leading on Entertainment and Lifestyle Content Commissioning for the portfolio.
Clare's recent commissions include the hit franchise Faking It, now in its 6th series, and for discovery+ a series of highly successful Faking It Specials. Later this year, discovery+ viewers will also see much anticipated reality shows ordered by Clare, including UK versions of 90 Day Fiancé and Beauty and The Geek, and original format Zodiac Island (w/t).
In her previous role, Clare led Discovery's lifestyle and entertainment channels – free-to-air networks Really, Quest Red, Food Network, and HGTV and pay television channels TLC and ID - to record growth.
Under her leadership, the UK versions of the super-franchise Say Yes to the Dress were must-watch for TLC viewers, along with Curvy Brides Boutique, Vicky Pattison: The Break Up, and many more. On Quest Red, Katie Price: My Crazy Life and The Nolans Go Cruising became returning franchises, while top lifestyle talent such as Tom Kerridge, Michel Roux Junior and Sarah Beeny became key faces for Food Network and HGTV.
Clare joined Discovery in 2014 from UKTV where she was General Manager and Channel Head of Really, Home and Good Food. Prior to this, she was Head of Campaigns for BBC Learning and held various roles at Discovery including VP & Channel Director, Discovery Home & Health and Discovery Kids.