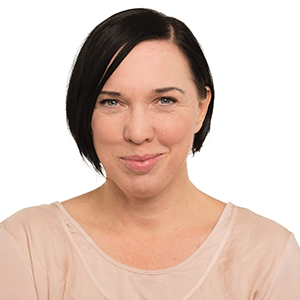 Diana Carter
Commissioning Editor/Head of Talent
Diana Carter is Commissioning Editor and Head of Talent across the A+E Networks UK portfolio, focusing on the local commissioning of content and strategy.
She was appointed to the role of Commissioning Editor in 2015, having joined the company the previous year as Executive Producer on a local version of Dance Mums with Jennifer Ellison, A+E Networks UK's first localization of an A+E US franchise.
The Head of Talent role was an expansion to the position in late 2015 after the vast majority of local content began to embrace the use of brand-relevant talent. Diana identified the opportunity to create a bespoke portfolio care and asset creation around talent, to maximise their association to the channels.
Diana has ensured that talent representation of the portfolio has moved from a PR interview only level – to a full body of work and cross platform asset level, including iconic key art, terrestrial broadcast appearances, cross-portfolio trailers and affiliate events.
Diana has consistently Executive Produced high rating local content for the portfolio. Most recently, Diana Executive Produced Murdertown, the highest rated local commission ever for Crime + Investigation in the UK.
Previously, Diana headed up the Production & Development team at MTV Networks Europe and International from 2006 – 2012. Whilst there, she was responsible for helping to commission consistently top rating local content - from Award Programming to local franchise extensions of US hit shows as well as Executive Producing the first MTV global commission of Super Sweet 16.
Prior to MTV, Diana spent 10 years in the Indie sector, with the occasional hop across to Network, covering off multiple seasons of Big Brother live programming both for channel and Endemol, T4 regular and special programming, as well as Executive Producing live terrestrial prime time shows for all the major broadcasters.
Diana started her career at MTV in its fledgling years in 1991 – 1997 as a Producer, covering a vast variety of content from Specials to live content centring around presenting and celebrity talent.
Diana is a dedicated mum of three and before joining A+E Networks UK, she took a 3 year sabbatical and lived in LA, bringing up her children.