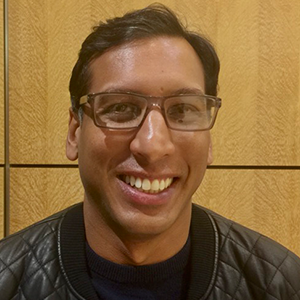 Emile Nawagamuwa
Commissioning Executive (Factual Entertainment)
Emile is a commissioning executive at UKTV responsible for factual and fact/ent series on Dave, W and Yesterday. During his first 9 months at the network he executive produced a wide range of series' from brand new factual commissions such as 'Cops on The Rock' and 'Scouting for Toys' to the next iteration of the BAFTA nominated 'Big Zuu's Big Eats'.  
Previously Emile was an RTS winning Series Producer and Grierson nominated Director with over 15 years experience of making documentaries and prime time factual programmes for both UK and US networks.   
He has series produced BBC2's award winning observational documentary 'Hospital', filmed during Covid's second wave. 'My Brave Face' for Discovery, charting the journeys of 6 people undergoing life-changing facial surgery and 'Homestead Rescue' also for Discovery following families facing life or death scenarios in the American wilderness.  
Emile is a graduate of the 2019 ScreenSkills Series Producer Programme and the inaugural 2021 Breakthrough Leaders scheme and has also developed several courses with ScreenSkills to deliver storytelling training to the next generation of producers and directors.