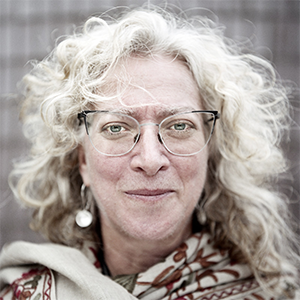 Jane Merkin
Multi-award winning freelance Executive Producer, Jane's television production career spans thirty years. Beginning as a researcher, she moved through the ranks in different genres, from specialist factual to documentary and current affairs programming as a Producer/Director, Series Producer and ultimately Executive Producer, beginning in-house at the BBC and going on to work for a variety of indies, as well as spending a year as a documentaries Commissioning Exec at the BBC.
Jane has built her career and reputation on editorially and journalistically rigorous programmes, often with complex legal and compliance issues, including everything from shorts made in a day to primetime series and independent feature-length documentaries filmed over a number of years for both British and international audiences. Subjects have included homelessness ("On The Streets" 2010), migration and refugees ("Panorama Special: Breaking Into Britain" 2010 and "Exodus: Our Journey To Europe" 2016) mental health ("Don't Call Me Crazy" 2013, "My Baby, Psychosis and Me" 2017), Brexit ("Carry On Brussels 2018), racism ("Shame in the Game" 2020) and sight loss ("Blind Ambition" 2021). Her programmes have won BAFTAs, an International Emmy, Prix Italias and numerous other British TV awards.
Her current work includes a feature documentary about an imprisoned Palestinian politician as well as films about racism for BBC and C4.