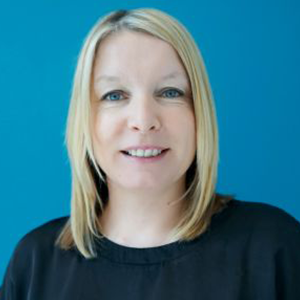 Liz Gaskell
Creative Director
Liz Gaskell is Creative Director of 12 Yard Productions, the makers of The Cabins, Comedians Giving Lectures, Eggheads, Celebrity Coach Trip and Catchpoint.

Working alongside MD Michael Mannes she took over from Andy Culpin in 2020. Before becoming Creative Director Liz ran 12 Yard's development department during which time she was central to the creation of over 20 original networked series for the company including I'll Get This, Comedians Giving Lectures, Big Stars Little Stars and Perfection many of which have gone on to multiple recommissions and international success. Over a near 30 year career she has worked at many of the most prestigious UK TV companies and broadcasters
producing and developing a wide range of entertainment, comedy and factual entertainment programmes. Over the years she has taken great pride in employing, nurturing and mentoring tens of graduates who have gone on to become successful senior TV executives across the industry.