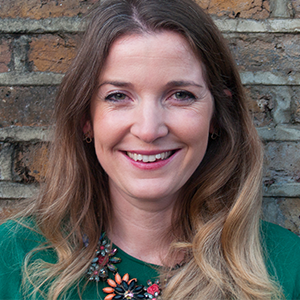 Nicky Huggett
Head of Development
Nicky is Head of Development at HiddenLight, an independent production company founded in 2020 by Hillary Clinton, her daughter Chelsea and Sam Branson, specialising in documentaries and scripted programming for an international audience. HiddenLight's first series commission is the adaptation of Hillary and Chelsea's book, "The Book of Gutsy Women", which is being produced as a ten-part series for AppleTV+. Their first drama project has just been commissioned by Amazon Prime.
HiddenLight was previously known as Sundog Pictures, where Nicky ran development for over four years. They were known for their talent-led programming, having made 13 films with Reggie Yates and a special for YouTube with Priyanka Chopra Jonas.
Nicky has worked in production as well as development; she was the Producer on The Murder Workers, a Cutting Edge feature documentary for Channel 4 which was nominated for a Grierson and a Broadcast Award. However, her true love is development, having started out as a development researcher at Mentorn Television working across both entertainment and factual – and has since run development teams at five companies including Rare Day and Windfall Films.